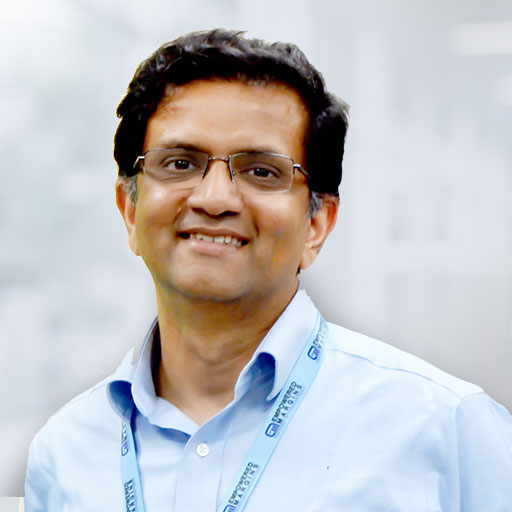 SUMEET GULATI, CEO
Sumeet, a leader in international business for nearly 25 years, is a serial entrepreneur who has run three successful IT services companies. Earlier in his career, Sumeet worked as an analyst for Seattle-based Jaguar Ventures and helped found several South African companies as a Trade Officer representing that nation to organizations in five Asian nations.
Sumeet earned an MBA in International Business from Whitworth University and resides in Colorado Springs with his wife and three daughters.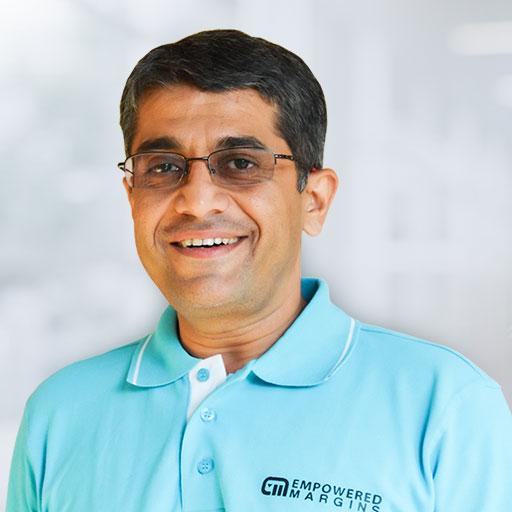 ANIRUDH "RUDY" PANDYA, Co-CEO
Anirudh's extensive technical background spans for nearly 25 years. He has served in multiple executive roles including CEO, COO, and CTO and has provided IT services to the US Government as well as insurance and telecommunications companies. Immediately prior to co-founding Empowered Margins, he served as Director of Software Development at Verisk Analytics.
There, he led a team that developed a catastrophe-modeling product for insurance companies. Anirudh is also passionately involved in promoting marathons and triathlons in India.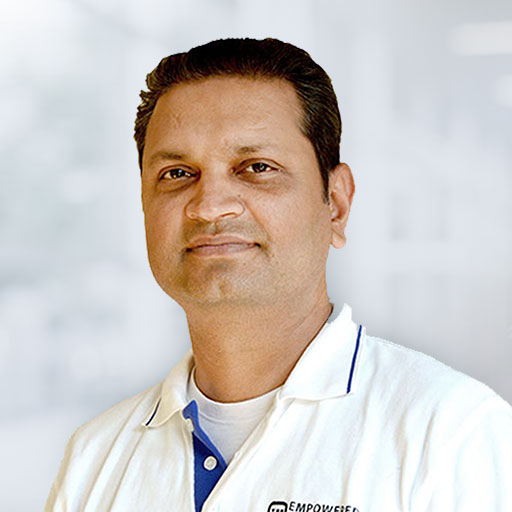 MAHESH YADAV, COO/CISO
Mahesh's 25-year career has always been about technology and people. His passion is fostering the synergy between technology and people and the value that delivers to organizations. He led a software development company as CEO for 12 years prior to his current role.
Mahesh is also passionate about youth sports for children's overall development from a young age and regularly organizes sporting events.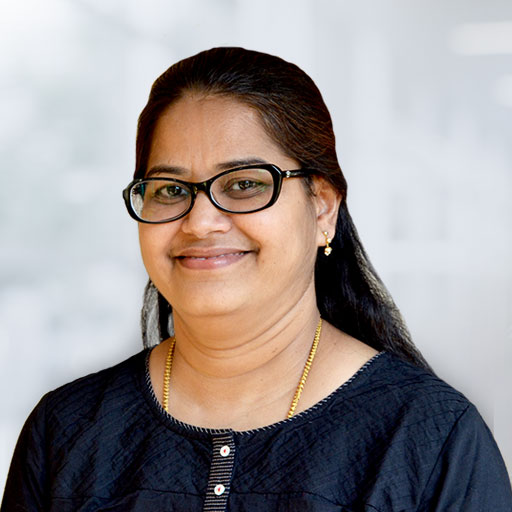 VASANTHA KOORPAD, Sr. Manager Projects
Vasantha has been a Senior Project Manager with Empowered Margins since 2015. She did her Masters in computer science and has 20 yrs of experience in the software industry, excelling in the management of larger teams and complex projects.
Her role involves providing requirements analysis and solution design to Empowered's clients. Vasantha serves as liaison between clients and vendors throughout the project life cycle to ensure on-time delivery, professionalism and client service. She resides in Hyderabad with her husband and two children.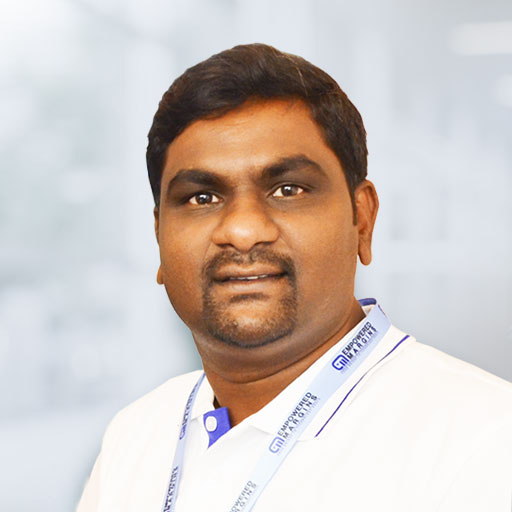 OWENS GOLLAMANDALA, Sr. Manager Projects
Owens is an inspiring, results-oriented Microsoft Certified Professional with 15+ years industry experience that includes projects implementation and ongoing managed services. For Owens, customer satisfaction and profitability come first.His strong leadership, architecture and solutions design skills allow him to manage projects end-to-end from Project Initiation to Planning, Execution, Monitoring, Controlling and Project Closure.
He has managed long-term recurring revenue projects and also handled many new project implementations using Agile and Waterfall methodologies. Some of his skills include AWS, SharePoint, Office 365, MSSQL Server, PHP, MYSQL and Apache technologies. In addition to running technical projects, he loves spending time with his family and reading books, if his young children let him do so during the weekends.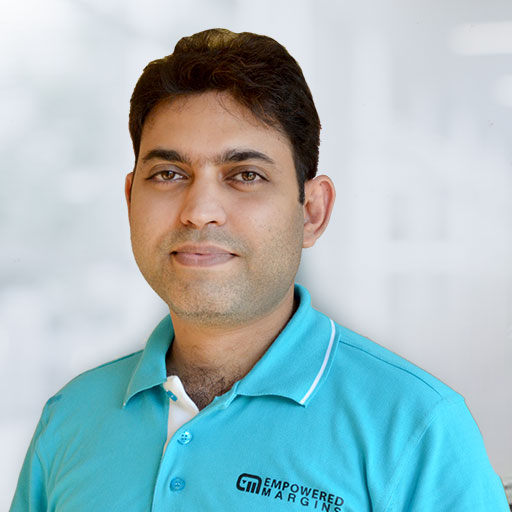 PARAS SHARMA, Sr. Manager Projects
Paras has been a part of the software development industry for 14 years. Starting as a trainee developer, he has served in various roles including Team Lead and is currently responsible for overall project management including Requirement Analysis, Estimations, Client Communications while making sure the project remains on schedule.
Paras has been involved with projects from the Medical Health Insurance and Vendor Management domains among others. Outside of work he likes to read and keep abreast of current events.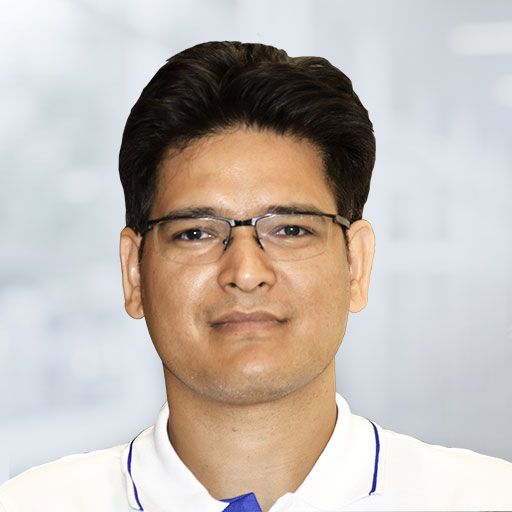 DIGVIJAY NEGI, Sr. Manager Projects
Digvijay is often the expert Empowered Margins turns to develop Statements of Work. He's great at capturing in writing nascent ideas before they even become projects. He then carefully considers the best architecture across a range of system and application technologies and methodically plans out, not only what will solve the current needs, but how the system can be cost-effectively scaled for future needs.
And he doesn't stop there. As a highly experienced Solution Architect he moves steadily from design to implementation and finally testing and maintenance. At the same time, he'll also lead work product reviews while mentoring and training team members.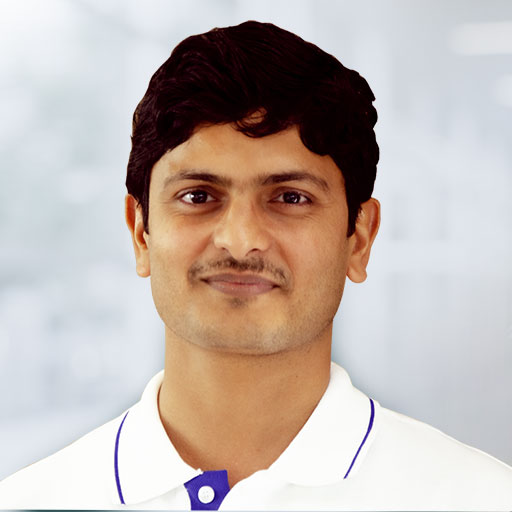 HEERALAL TIWARI, Project Manager
Heeralal joined the team in 2014 and has been leading the development of solutions for dozens of clients ever since. As Project Lead, he manages a team of about half a dozen experienced developers. Heeralal holds a Masters Degree in Computer Applications.
When he's not coding or leading his team, Heeralal can be often found either with wife and toddler, volunteering to help the poor or playing the flute.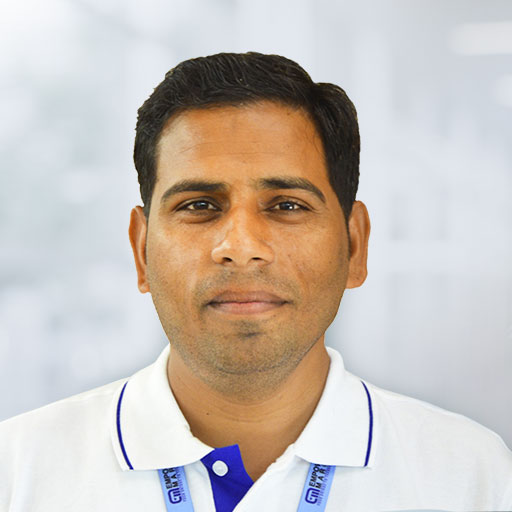 BIRENDER SINGH, Team Lead
With a Masters of Technology in computer science and engineering and nearly a decade of experience analyzing requirements, brainstorming solutions, Birender has been instrumental in developing the right solutions for the right tasks.
He also creates mockups and estimates to support the sales process, while on the other end, he ensures compliance with agreed upon standards and processes for projects underway. With his careful approach and problem solving skills, he is often brought into QA testing as well.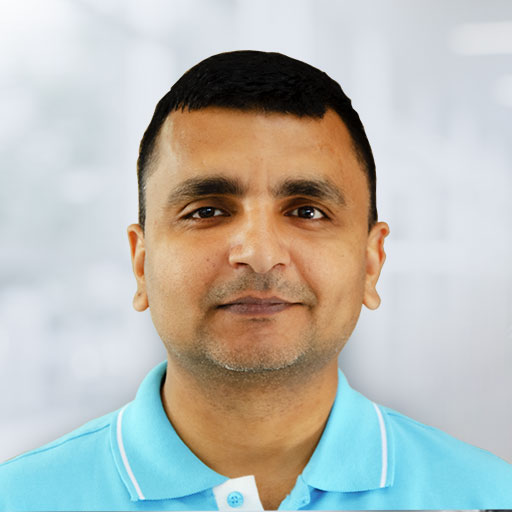 OM PRAKASH MISHRA, QA Lead
With nearly a decade of Quality Assurance experience, Om makes certain that there are no coding surprises in any release by Empowered Margins. He holds a Masters in Information Technology and as well as many certifications like ISTQB and HIPAA. He enjoys project analysis, multi dimensional thinking, and ensuring the high standards of quality in all projects.
When he's not managing his team of about half a dozen or running QA for all projects, he's spending time with his wife and son, reading books, watching movies, exercising and learning new technologies and ideas.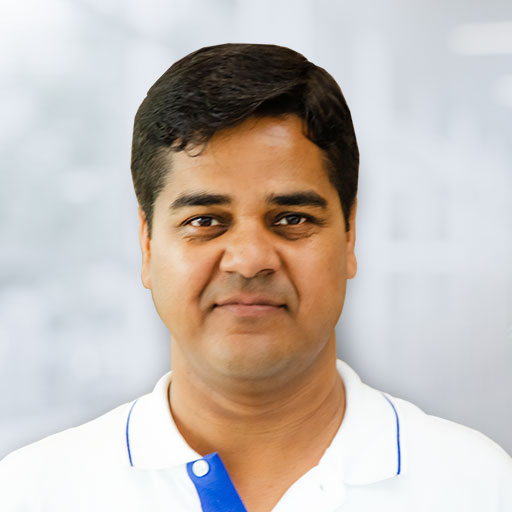 SACHIN SHARMA, Sr. UX/UI Designer
Sachin is responsible for the overall UI/UX for Empowered Margins' websites, web app, mobile apps and presentations. He holds Post Graduate Diplomas in both IT and Multimedia and has been a graphic designer for nearly 20 years, the last five of which with Empowered Margins. He is proficient with HTML, CSS, Bootstrap, WordPress, Adobe Photoshop, XD and Illustrator, as well as Premiere Pro, After Effects, Audacity, Filmora and many other programs.
But he's not always at the computer. In fact you'll often find Sachin developing his art in new directions behind either a camera or a sketchpad, and it's that perspective and experience that drives his unique and inspiring designs.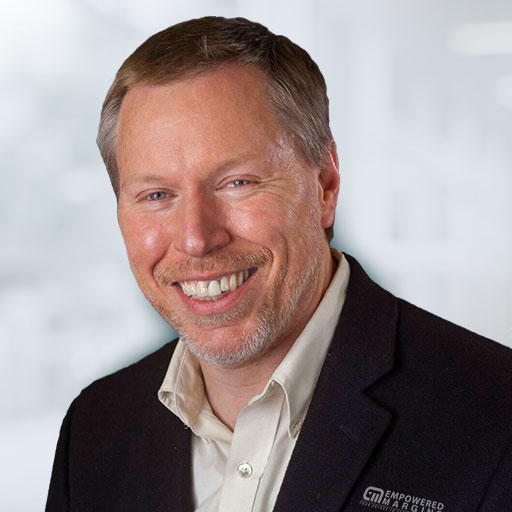 THOMAS MCCLINTOCK, Senior Client Services Manager
Tom McClintock uses his 30 years of martech, communication and business development expertise to take digital marketing and automation to new heights. Tom founded and ran several firms including two marketing agencies, a venture-backed content aggregator and an international trading house. Tom knows how to use the right data to find the right audience at the right time.
He particularly enjoys crafting targeted messages for fast-growth tech companies like Empowered Margins because of their vision and ability to elevate and transform whole industries. When not marketing, you can often find Tom with his wife and son in Colorado Springs, Colorado where they divide their off hours between movies, sci-fi, games, the outdoors and volunteer work for at-risk youth.