Now Leverage The Power Of Cutting-Edge Integrations
Get More Out of the AMS You're Already Using and Drive Engagement Integrate Customer-Driven Initiatives To Increase Non-Dues Revenues & See Your Association Thrive
Combine Business & Artificial Intelligence In Easy-To-Use Software That Serves Your Community Better
Make it easier to manage your books, register for events, implement distance learning, communicate just the right message at the right time, manage credentialing and subscriptions, etc., etc.
Don't keep your valuable AMS data locked away — put it to better use!
Questions? Schedule a meeting with our Senior Client Services Manager, Tom McClintock, who will be happy to answer them.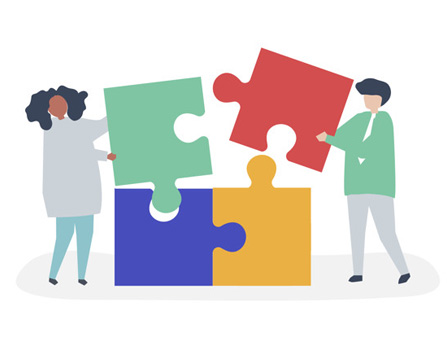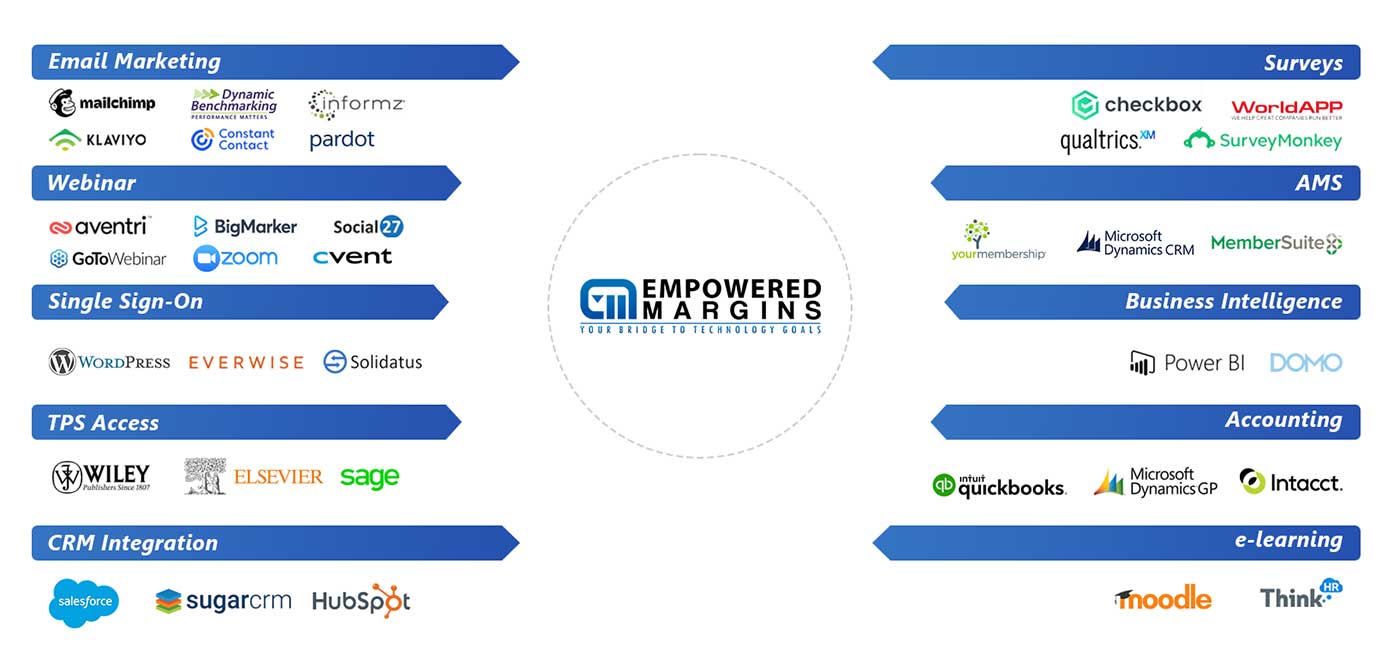 Enhanced Engagement

Integration that unifies your member and donor data, email communications, events, fundraising, accounting data, and website for increased engagement and member interaction.
More Time

Advanced integration and automated reporting that frees time for other aspects of the business.
Easily Configurable Software

Super easy integration that blends in seamlessly with your existing workflows.
One Centrally Accessed Database

Advanced automation that fuses database management and web publishing into a single system leading to operational efficiencies, revenue growth, and continuous performance improvement.
Front & Back-end Operations

Software that integrates the association website with membership databases, secure online member signups, renewals and expirations, credit-card processing, membership directories, discussion forums, event calendars and online registration, E-commerce storefront, committees, documents, interests and other modules so your association can benefit and grow in multiple directions.
State-of-the-art Security

Software that ensures association data is owned and protected at all times.
Cloud based software

Software that is entirely cloud hosted that suits associations of all sizes adding zero IT overheads.
Built-in Accounting

Integration that incorporates accounting for order processing and management of subscriptions and sponsorships.
Greater Reach & Visibility

User-friendly software that lets your association access a community of peers and experts to share knowledge and best practices.
24×7 Online Support

Software that comes with 24×7 online support and comprehensive training resources.
Improve Your Organization's Day To Day Efficiency. Manage Members & Microsites.
Plan In-person & Virtual Events.
  How you can smoothly transition to the REST API without disrupting your existing workflows
 How you can migrate interdependent or interconnected systems together 
 How you will only need 4 weeks from implementation to deployment to migrate completely
 How you can integrate REST API with Webinar, Email Marketing, Accounting Systems, Forms, Communication Tools, LMS Platforms, etc. within a short timeframe.
See for yourself
How this AMS Integration saves you time and cost by performing specific tasks at a higher level
How this AMS Integration includes CRM Platforms to store Member Data and Content Management Systems to provide your members with urgent or informational content
How this AMS Integration serves as a platform for interacting and communicating with members regarding events and announcements
How this AMS Integration has built-in accounting software that collects, records, and tracks payment dues from Association Members
STREAMLINE OPERATIONS. COLLABORATE EFFECTIVELY. REDUCE COSTS.
SEE YOUR NON-DUES REVENUE GROW.
Just click Book A Demo or email engage@empoweredmargins.com.
Every day you wait costs you resources and peace of mind!